At www.CoachMyKid.com we try to find the best Drills, Tips, and Practice Plans for parent coaches.
As a parent you want your kid to find success in what they do.  This isn't an easy task.
Sometimes you didn't play the sport they are trying to play.
Other times you can't remember what it was like to not know how to do something.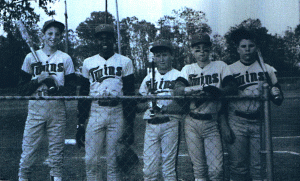 Either way, you are trying to make them better.
The secret to accomplishing this is to make little improvements daily.
Then, over time, those little improvements will turn into big improvements and you will see dramatic changes in your kid.
To make those little improvements, you need to find drills that focus on making a specific skill better.
That is where www.CoachMyKid.com can help.
We are finding the best drills on the internet and putting them in one place.  This means you don't have to go find them yourself!
Click on a category and get started!
Sincerely,
Joey Blue
Founder, CoachMyKid.com